Etsy keeps getting better and better for me as a seller and you as a buyer! This week brings  an Etsy credit card reader. It is the little thing that plugs into a cell phone to swipe credit cards. Now I can use this in person when my local customers want to buy direct from me! You don't even have to be an Etsy member to buy from me in person.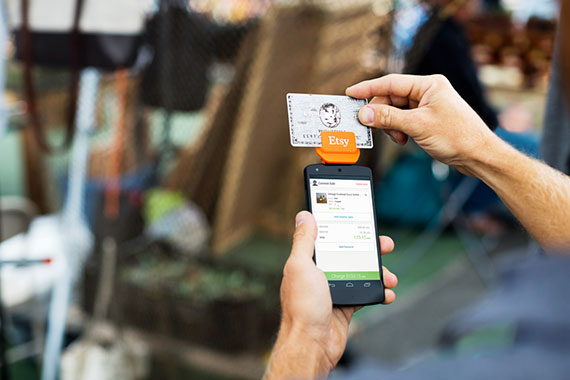 For my local customers – you can finally  use your credit cards to make a purchase from me, and  without having to sign up for Etsy.  It will work for both of my shops.
As are far security, Etsy has it covered. Etsy card reader is fully PCI level 1 compliant and meets industry security standards. Encryption occurs at the reader, and we do not store any credit card information on the device – Etsy
My card reader will be arriving shortly and will make the local holidays sales even easier 🙂  I'll have more iPhone and smartphone wristlets, zipper bags, diaper bags, and artwork for you next week.  Have a great weekend all!