I have been sewing and painting away over the past months. Lots of custom sewing  and painting orders for customers, and designing new items as well.  Time for some updates!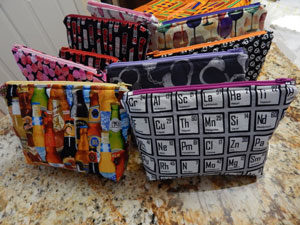 Being listed this week are some new cosmetic bags. Lots of fun fabrics and all have fused vinyl lining.  I like the vinyl lining because is makes it easy to wipe your bag clean of makeup dust and minor spills.
These makeup bags make fun party favors for bridesmaids or bachelorette parties. I am always happy to make more so you have enough for all your guests.
Pretty wine glasses & pretty purple lilacs
Fun bag our lady police, deputy sheriffs and law enforcement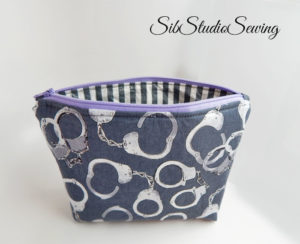 and some sets to keep you organized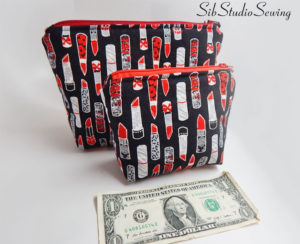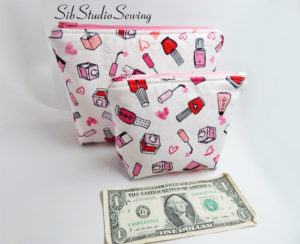 Stop by SibStudioSewing at Etsy to see what else is new