I have sewn new smartphone clutches that are perfect for the summer season. One is freshly listed and the others are a sneak peak for my readers.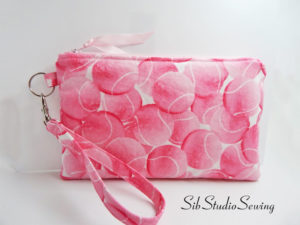 This pink and white tennis ball smartphone clutch is perfect for the tennis player, tennis fan, and for anyone on the go.  It has an inside zipper pocket as well as 2 other 3 x 4 inches pockets.
The 9 x 5.5 inches is perfect for any of the larger smartphones on the market and still has plenty of room for your money, and other items.
Coming to SibStudioSewing later today and tomorrow: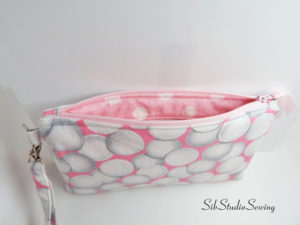 I had some fun with the pink and white polka dots lining to mimic the golf balls on the outside of the purse.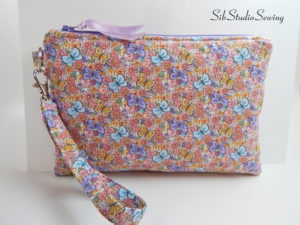 This purse is so pretty and summery. It is a great size for those days that you don't want to lug around a large pocketbook.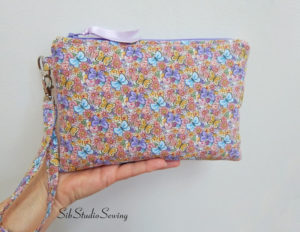 Enjoy your day!