Last week Apple released information on their newest phones. Now we have the dimensions of each of the two newest phones – iPhone 6 and iPhone 6 Plus. The iPhone 6 is a little longer than the iPhone 5 and the 6Plus is a quite a bit bigger.
Currently,  I do have some zipper wristlets and clutches that will fit each of the phones on my shop. However I am tweaking my best selling wristlet to fit the longer iPhone 6.  I have a whole stack cut and ready for sewing.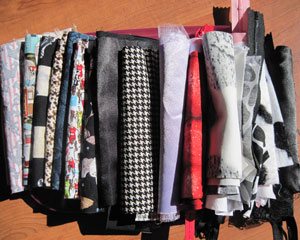 I will be posting them in my shop by the end of this week. If there is a fabric that you would like, leave me an email or comment, and I will add it to my stack.
My thought on the larger iPhone 6 Plus is that it would be better protected in the zipper wristlets or in the extra padded clutches.  This pretty butterfly and roses clutch is the newest of my padded clutches that are perfect for the iPhone 6 or any of the larger smartphones, phablets, or tablet phones.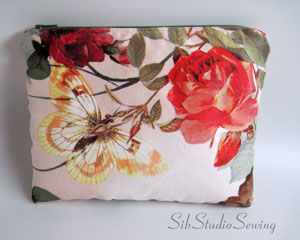 This is clutch is up on my shop. Watch for more to be listed all week. 🙂